One week to go, still plenty of time to find or create the Valentine's Day card that suits you and your sidekick best. 
Sycamore Street Press crosses their X's and circles their O's with this cheerful celebration of love created by hand with an intricate copper foil stamping.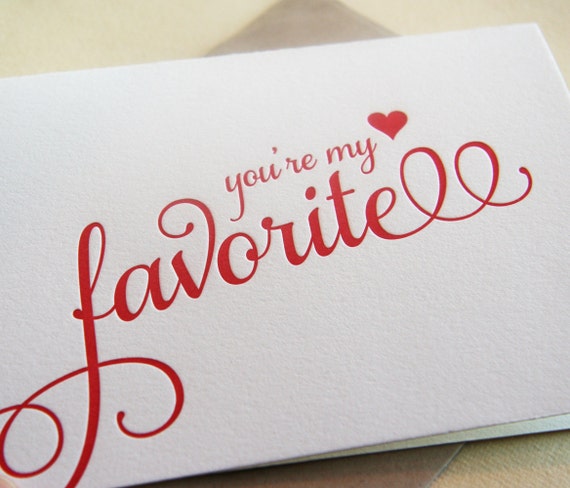 A good reminder to that person in your life you couldn't live without, thanks to Steel Petal Press.
When it comes down to it, it's all about the simple heart. And Banquet Atelier & Workshop out of Vancouver has it nailed with their Neon Pink Heart Card, pure and simple.
Who can resist an easy and free downloadable template when time is short? Camille Styles is here to save the day with the simple but tasteful printable cards!
If you want to create a memorable Valentine's card, place it in one of these fabulous dyed bags.
Oh So Beautiful Paper makes it look simple enough to create these beauties, used on Valentine's and throughout the year!
Here's one for the romantic brought to us from Design Sponge; create a catalogue of love.
Using library cards, replace the book numbers with important dates in your lives. Of course, these could always be handwritten vs. typed. The point is to collect the important moments in one location which will last for generations to come.
If you are still looking for ideas, check out these paper goods in our recent post from Brown Ink Paper Goods to give you a hand (guaranteed delivery by Thursday if you order by next Tuesday!)
Don't forget you Minnesotans, lots of love tomorrow over at Mille for the first Makers Market…
 We'll have our Valentine's selection and other featured goods waiting to be loved. Come swing by, fill your cup with bubbly, and let that beating heart be warmed on a chilly, sunny day.