Stop the season. Summer is halfway over and I have yet to remind readers my love and the importance of camp letters! As I shared last year, aside from talent shows and singing in harmony around the campfire (you think I'm joking?), nothing brought more happiness than receiving a written letter at camp. A simple reminder that someone back home is thinking of you can bring joy to any camper, especially in today's digital world.
Packing pre-addressed, pre-stamped envelopes with colorful notecards and unique stamps is probably all you need. However, if you supply a child with camp-themed stationery it might be just the trick to get them to share a wee bit more of their adventures while away from home.
Anne Marie from Scout's Honor Co created a summer theme to her recently released stationery. I adore the Summer Camp card set as well as the Bait + Trail set, both perfect for camp letters.
Personalize your stationery with these Campfire & Tent themed cards.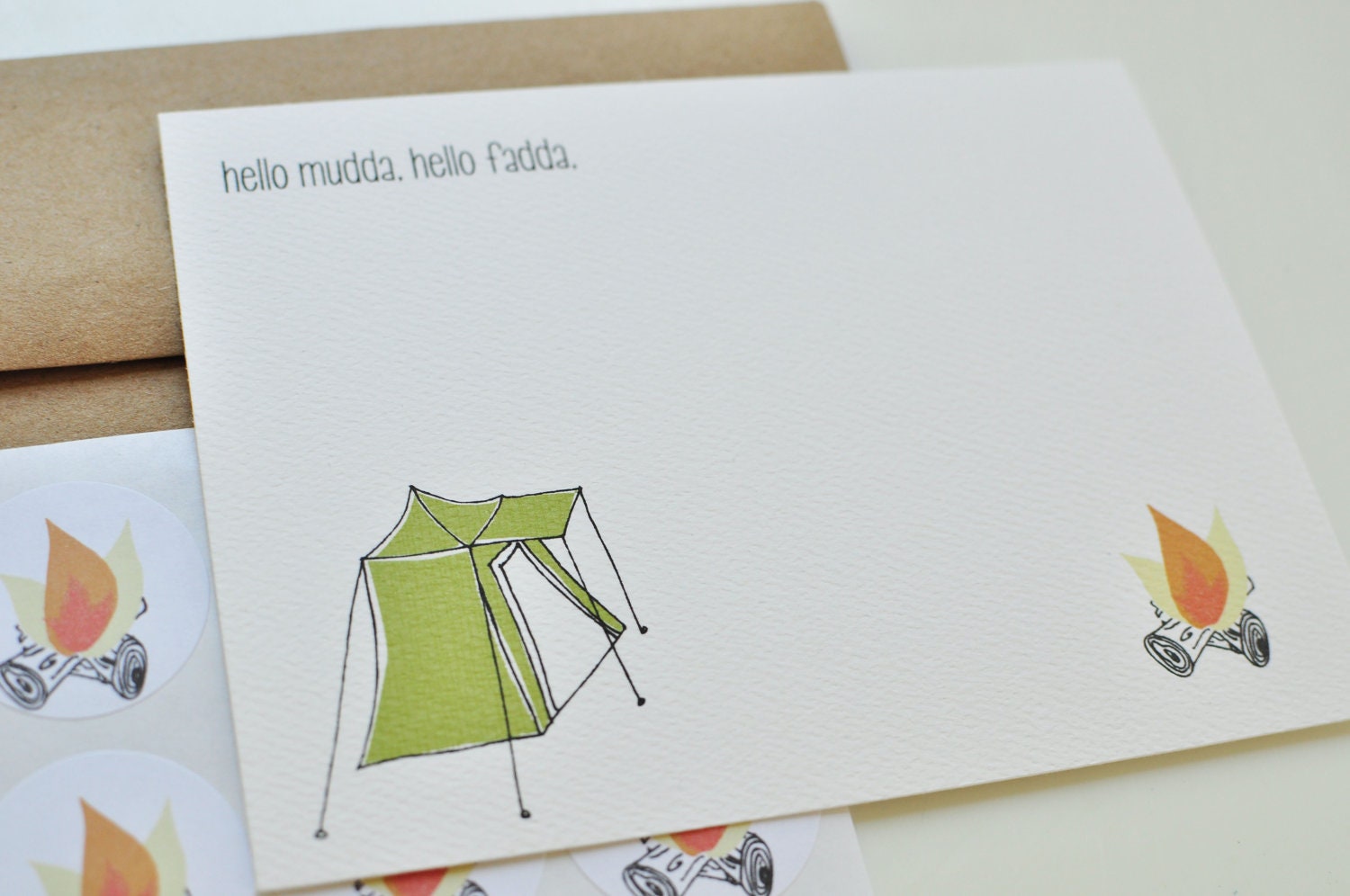 For the enthusiastic letter writer, this letterpressed camp stationery from Fawnsberg is perfect for young people to share all the details of their activities.
My Camp Adventure Stationery seals the deal with a Summer Camp 2013 sticker!
 Sideshow Press is entirely Camp-themed (can't wait to be selling some of their fabulous goods this fall!). A camper would go crazy for the Canoe Pencil Case filled with Message Pencils.
When packing their duffle don't forget to throw this Sunshine Journal (filled with awesome craft paper), Paddle Postcards, and a Patch card with a message sharing how proud you are of your child venturing "away" camp. They can wear their badge of honor when camp is finished!
Why shouldn't learning to write letters be among one of the independence-building experiences your child brings home this year? Who knows, they might even come home with their first pen pal.