My co-pilot and I are opposite when it comes to blogging. He has the wit, and at times bizarre, inside-baseball kind of humor. Me, I'm more practical and sing-songy. Nick handwrites all his posts before logging in and I, on the other hand, need to type when organizing my thoughts (I realize, a bit anti-Brown Ink). Nick stores all his ideas in his head. For me, I collect ideas and store them under a specific category using my awesome filing system (with the help from russell&hazel file folders).
Funny enough, even with well-intended folders spilling over with post ideas, for me it always comes down to what feels fresh at the time. I often wait for the right topic to knock me over. So this past week, buried under stationery catalogues while narrowing down the goods to premiere on Brown Ink this fall (so excited!!), I had no time or room to let an idea surface. But leave it to a morning run to solve or at least sort out my present problems. Summer humidity finally arrived and out came my need for a summer party…voila. Who doesn't love a little social gathering in the heat of the season!?!
 Take the time to handwrite an invite! I used these invitations from MARA-MI for a Bon Voyage party for my neighbors this spring. I adore the origami and gold foil print inside the envelope.
 And for more of the garden party…
Rifle Paper features a beautiful party invitation which can be used for many occasions.
Use this nautical, summer themed gift tag from MARA-MI with a bottle of bubbly for the host.
 Make your drinks labels stand out and feel festive with a celebratory stamp!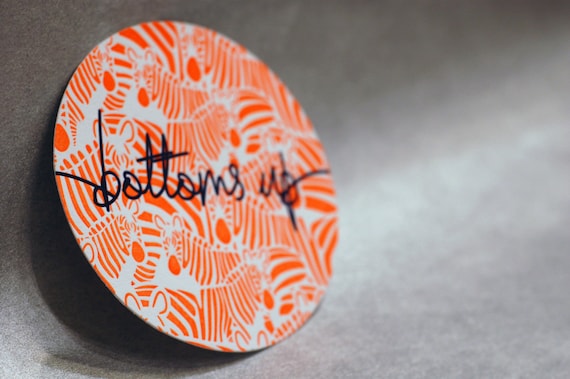 These chic, neon coasters from Haute Papier use an added touch with the letterpress handwriting.
Find a way to make a statement as your guests arrive. A good friend of mine welcomed her friends by using chalkboard paint in her front entrance. An easy feel good.
 Find chalkboard paint around town or make it temporary with peel & stick boards
Of course, if your party has many people chatting it up with one another, they will love the napkin notes for the last minute thought, much easier than digging for you iphone to message yourself.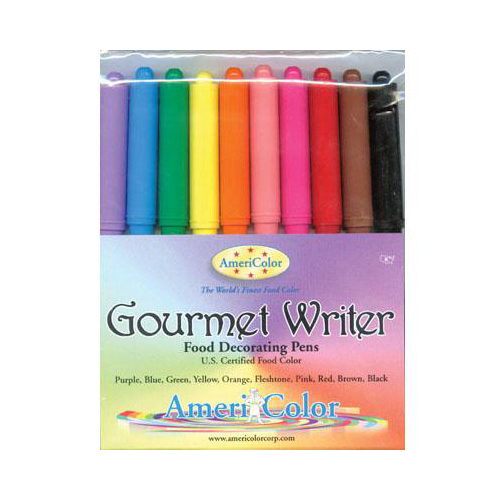 With these food writing pens, your handwriting is actually edible!
If you're not a big Thank You note writer, make it simple by shooting a photo with the host and send a card using ink, Felt, RedStamp, or Postagram, all phone or tablet apps which send an old-fashioned written card, on real paper, delivered by a mail carrier. All before you exit the party.
Let the festivities begin….