I'm a true believer that it's never too late to send a card and in the midst of Hannukah and with Christmas two weeks away you still have plenty of time to fill up the mailbox down on the corner. So here's a few of our favorites…
This handmade, one-of-a-kind Mitten card from Gold Teeth Brooklyn brings out the childish wonder in everyone.
These simple words say it all. I love the gold foil on bright white paper selected by sugar-paper.
As a child Over the River and Through the Woods was sung numerous times on our way headed east towards Manitowoc, WI for the holidays. This card pulls a heart string. It's good to see this song holds meaning to Campbell Raw Press as well.  You can even have this one personalized.
These chartreuse snowflake cards from Wild Ink Press have great texture but keep the simplicity.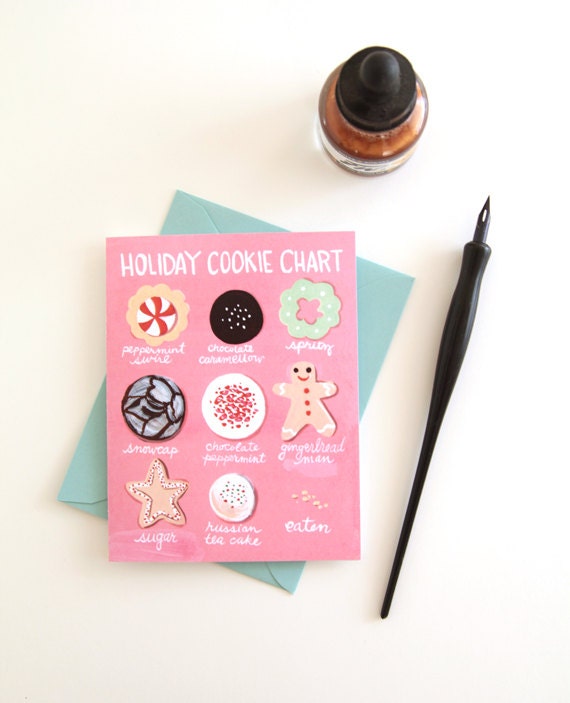 Adore this Holiday Cookie Chart card, especially at a rate of 8 for $16! Cheers Ann Shen
Shanna Murray has created these beautiful cards with a design hand-adhered creating a lovely raised texture. A piece of art really!
We here in Minnesota were just delieverd 12 inches of the white stuff. Loving it. Although my Uncle in Ely is wishing for more with only 2 inches on his lawn. This one's for you Will-Bill, created by a letterpress machine and wood type from one of my new favorite's, Old Faithful Shop.
The Red Berry stationery from Red Bird Ink is a classic twist on the traditional holiday card.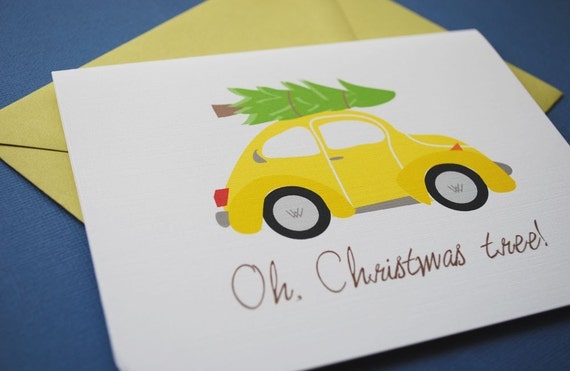 Thanks to In-vita Paper Studio this image of the holiday tree on top of a snazzy yellow bug will send your friends smiling.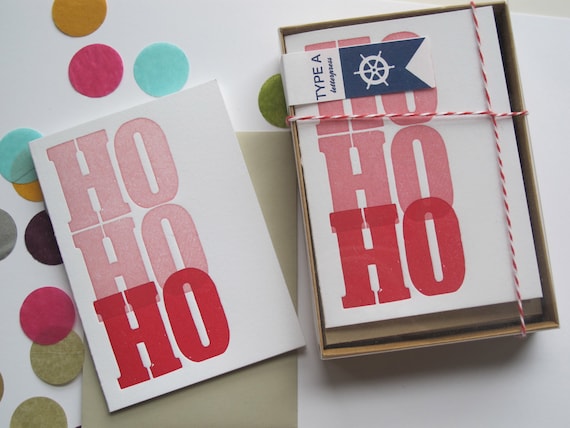 Love the emphasis on the final letterpress HO from Type A Press.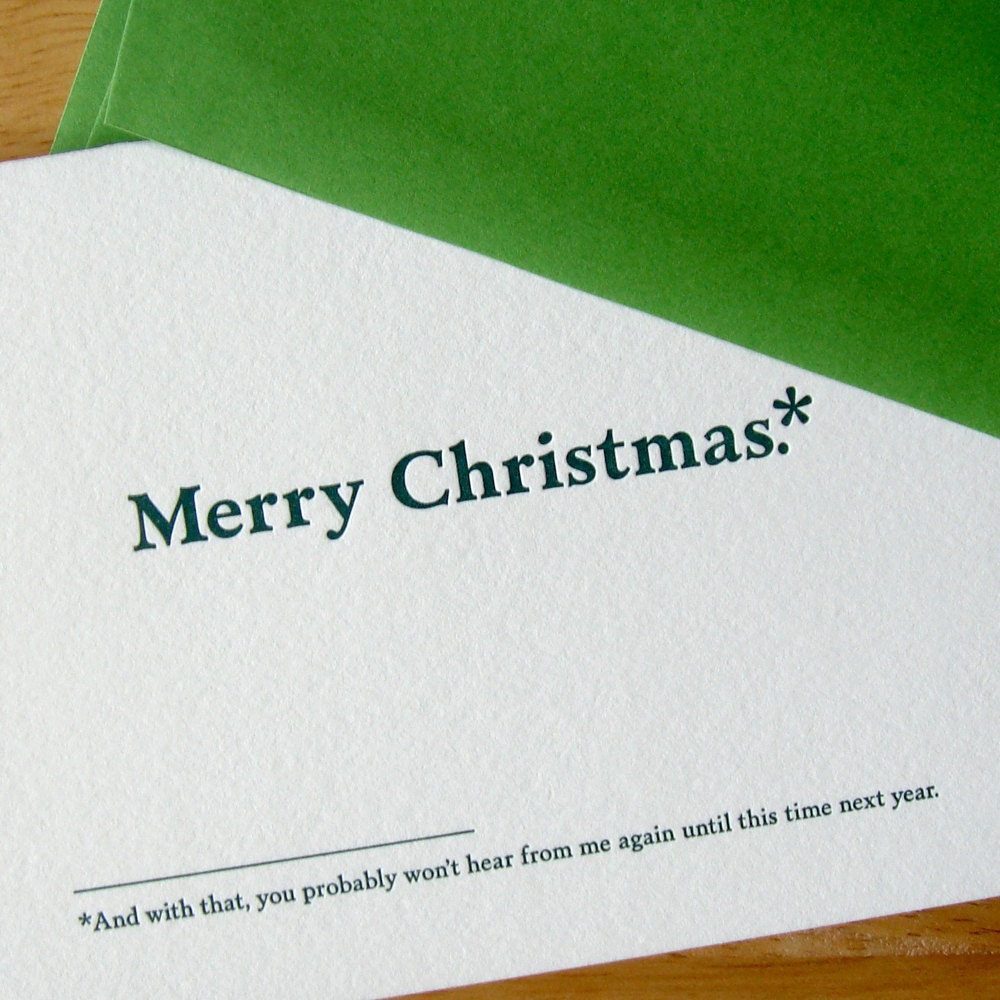 Local Old Tom Foolery brings the humor many of us need this time of year with their holiday cards.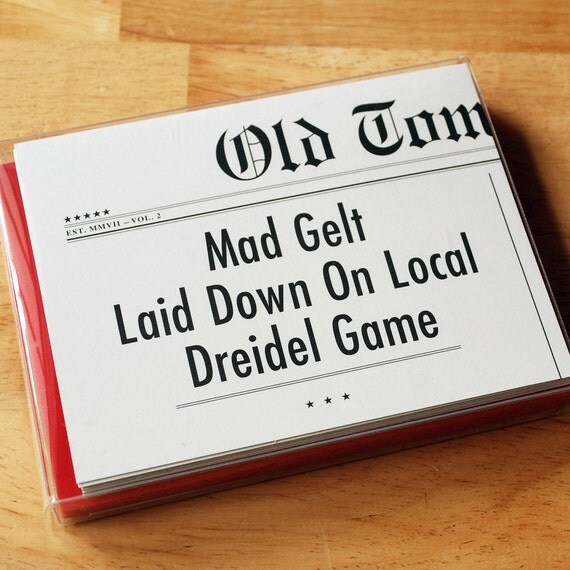 They also share the same wit while creating cards for Hanukkah.
For those DIY folks, frolic has created a wonderful way to use the greenery in your own home with these mini holiday wreath cards.
And if you have it in you, design your own block print cards. The writers at Design Mom say all you need is a trip to your local art supply store and a willing participant, no artistic skill necessary!
Whatever you do this season send out a handwritten card reminding those to take in the  wonderment that can be found even in the darkest and coldest of nights.